Assistant Professor | Management, University of California Merced.
Dr. Russ McBride is an Assistant Professor and the Director of SORAC (Social Reality & Cognition Research Group) at the University of California, Merced. He is also a Visiting Professor in the Department of Entrepreneurship & Strategy at the David Eccles School of Business at the University of Utah.
Dr. McBride received his Ph.D. in Philosophy and Cognitive Science from the University of California, Berkeley, and has a B.A. in Philosophy from UC Berkeley as well. He has also completed a A.M. in Philosophy and Symbolic Systems at Stanford University.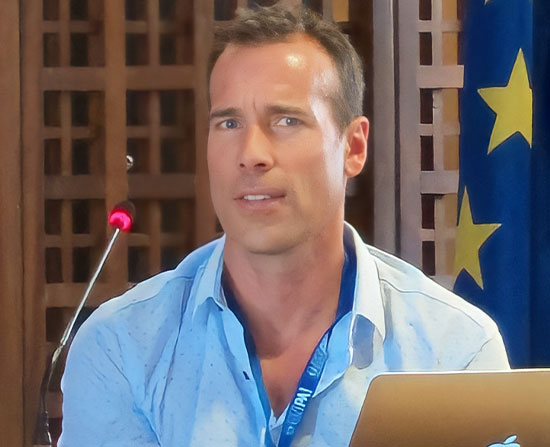 Dr. McBride is an expert in entrepreneurship, management, financial trading and analysis, artificial intelligence, social ontology, strategy, cognitive science, behavioral economics, embodied cognition, and logic.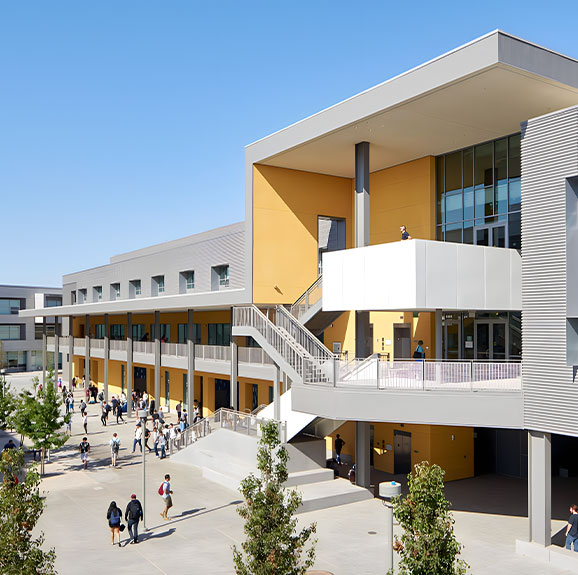 He has a diverse background, having worked as an instructor for SupeInfo University in France, a researcher at the Lexington Institute Think Tank, and as a programmer for UC Berkeley's IT department. He is also the founder of Psyex Software & Consulting, and has served as the Director of The Foundry Startup Entrepreneurship Incubator and the Utah Social Ontology Research Group.
Dr. McBride has a wide range of teaching interests, including naturalized approaches to ethics, simulation semantics, control systems theory, consciousness, pragmatism, developmental psychology, and Nietzsche. In addition to his teaching and research, he is also a member of the advisory board for the Innovation & Entrepreneurship Hub & UCM Living-Learning Center and the UC Merced Venture Lab.
Dr. McBride is also an avid climber, diver and all-around athlete.
Dr. Russ McBride is a speaker with expertise in artificial intelligence, entrepreneurship, and cognitive science. He has given a number of invited presentations on topics such as human-like AI, ontological consciousness, the central challenge of building real AI, functional entrepreneurship, the physical-social divide and the creation-discovery debate, entrepreneurial opportunities and social objectivity, deontic binding, and the homeostatic mind and the prediction machine theory.
Dr. Russ McBride is an active conference speaker and guest lecturer, with a broad range of topics covered in his presentations. At the Academy of Management Conference in 2021, he served as a panelist and presenter on the subjects of the dirty secrets of consciousness and neuroscience, and Knight's uncertainty and its limitations.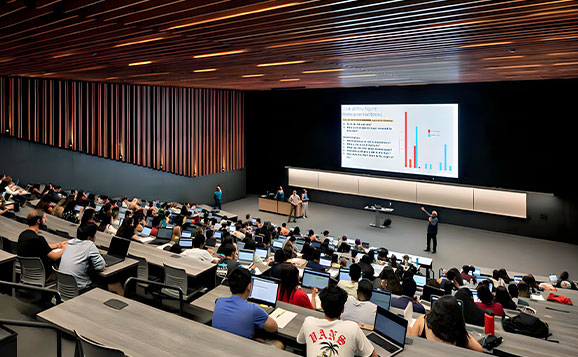 In 2019, he organized and presented on the topic of building a foundation for social theories at the Academy of Management Conference in Boston, Massachusetts. He has also presented on deontic binding at the Social Ontology 2018 Conference, and on social ontology and social theories as an organizer and presenter at the Academy of Management Conference in Chicago, Illinois.
He has also given talks on the ontology and epistemology of entrepreneurial opportunity, the three errors of technology prediction, and the homeostatic mind as part of his doctoral dissertation. In addition, he has presented on higher-order approaches to consciousness, the tripartite distinction, and higher-order theory of consciousness at the Toward a Science of Consciousness conference.
Other conference and guest lectures by Dr. McBride include the missing DNA of social reality at the World Interdisciplinary Network for Institutional Research, the homeostatic mind at the Situating Cognition conference, deontic binding at the European Network of Social Ontology conference, the complexity of the concept of entrepreneurial opportunity at the Academy of Management Conference, simulation semantics and neuro entrepreneurship at the Academy of Management Conference, entrepreneurial action at the Academy of Management Conference, and social emergence at the SMS conference in Copenhagen.
Dr. Russ McBride has a plethora of teaching experience, including courses in entrepreneurship, financial trading and data science analytics, social reality and cognition, behavioral economics, social ontology, cognitive science, philosophy of social science, and artificial intelligence. He has taught at the University of California, Merced, the University of Utah, SupeInfo University, Laney College, and the College of Alameda.
Dr. McBride has received several honors and awards for his teaching, including a working teaching grant from the University of Utah and a Dean's Fellowship from the University of California, Berkeley. He has also been recognized as a Who's Who Among American Teachers and has received faculty scholarships from Pepperdine University and the Seaver scholarship from Pepperdine University.